James Young
Composer _ Presenter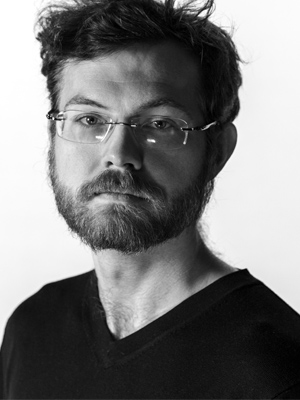 James Young is a texpat making music in Baltimore. He is a composer and improviser, administrator, educator, and show runner. "There is seemingly no limit to his intensity." (I Care If You Listen)

He has built, housed, or developed a number of musical projects and organizations. Of these, Mind on Fire, established early 2017, is the apotheosis of a decade's worth of musical research and observation. It is a modular chamber orchestra featuring the works of contemporary composers and showcasing performers of all disciplines for people of all backgrounds. Mind on Fire "offers some of the most fascinating experimental productions in the area." (Baltimore Sun) In its relatively short existence, the group has produced 30 shows, featuring over 30 different living composers, with over 100 musicians and collaborators including poets, puppeteers, videographers, movement artists, comedians, and actors for over 1000 audience members.

As a composer, James has enjoyed an active career. His music has been performed or presented by ETHEL, the Baltimore Symphony Orchestra, the Talujon Percussion Quartet, the Birmingham Contemporary Music Group, the TCNJ Wind Ensemble, the Peabody Symphony Orchestra, the University of Louisville Symphony; by Baltimore's Third Practice, Occasional Symphony, and Sonar, by NYC's RexDUO, and Amsterdam's Trompo. His music can be found online and published on Ehse Records which features "True Fluorescent Skeleton" - hailed as "a raw and partially unhinged work unfathomable in inception without the uniquely ideal pairing between Young and Page. This truly inventive, if at times uncontrolled, collaborative work constantly unravels new relationships in material, structure, and time" by I Care if You Listen.

He has studied and participated in a number of festivals and conferences. These include the Bang on a Can New Music Festival, where he studied with David Lang, Julia Wolf, and Michael Gordon; at June in Buffalo with Brian Ferneyhough and Augusta Reed Thomas; at Brevard, Northwestern University's NUNC, the BGSU New Music Festival, and New Music Gathering.

James carries a doctorate in music composition, having devoted much of his life to exploring the ability of organized sound to communicate the shape of time. He received his masters from the University of Louisville where he was awarded the the Moritz von Bomhard Fellowship in Music Composition. He received his DMA in Composition at the Peabody Conservatory, where he studied with Michael Hersch.James Young is a texpat making music in Baltimore. He is a composer and improviser, administrator, educator, and show runner.